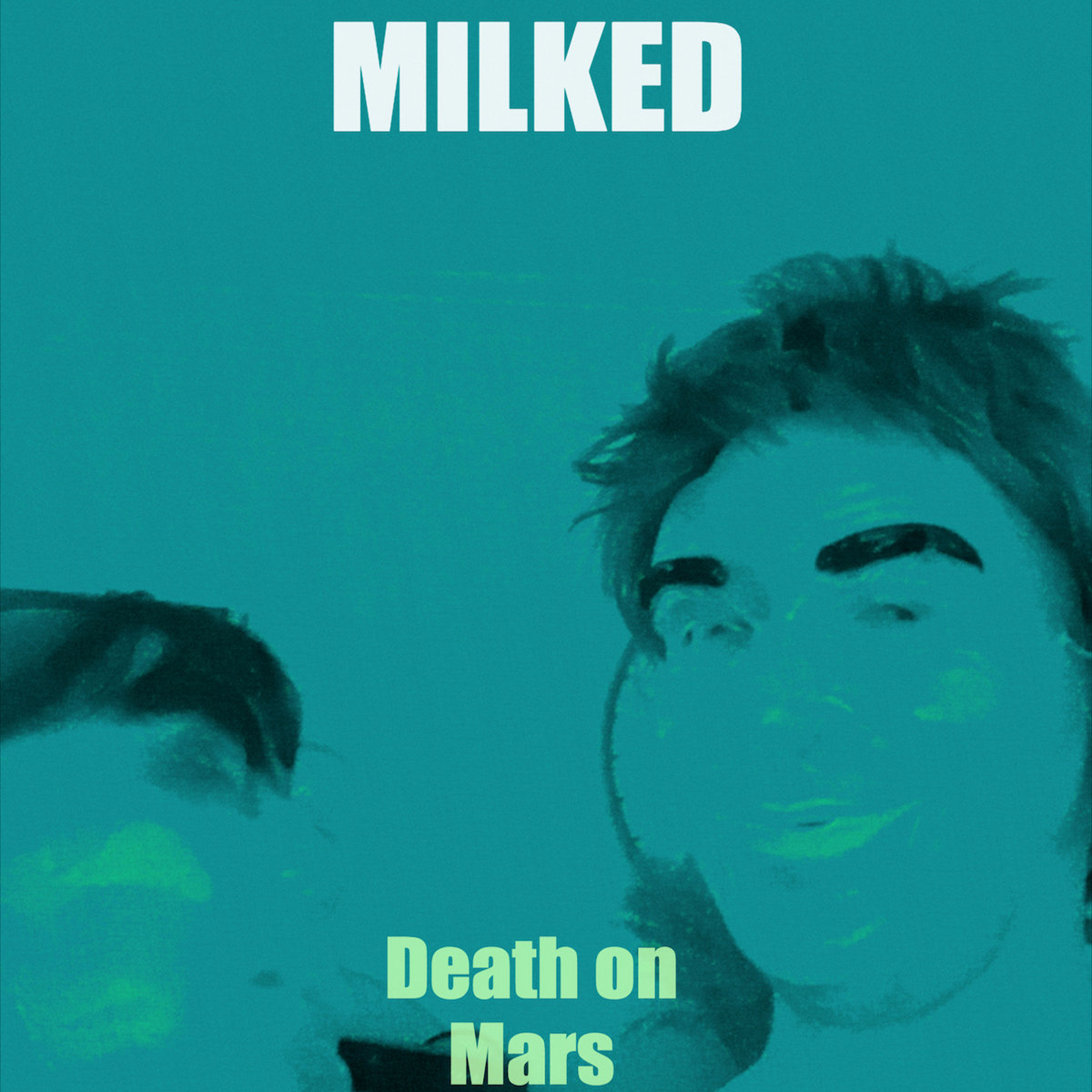 It came as a big disappointment when Chicago noise rock concern Geronimo! called it a day in the spring of 2015 after an impressive 7 year run. However,the band's linchpin, Kelly Johnson didn't stay idle for long and by summer was releasing new music under the moniker Milked. Milked have issued their new set, Death On Mars via Brooklyn's taste maker imprint, Exploding In Sound Records.
Over the past 5 weeks I have been utterly obsessed with this release. Weather driving to Maine for a summer get away, the long overdue redesigning our site, late night training runs, or trips to the convenience store to satisfy my wife's pregnancy cravings, the go to record of the summer continues to be Death On Mars. Which is a testament to the depth of the 9 expertly crafted fuzz drenched rock songs that occupy this LP.
The album kicks off with the frenetic, White Punks in Angst which properly sets the tone for next 25 minutes an ensuing blitzkrieg of pop hooks. With invigorating and infectious tracks like Caledonia, Oscillate and thee in a perfect world it would be a smash hit, Goodbye Durango. As immediate and engaging as Death on Mars is, it benefits from repeated listens which provides further illumination of Johnson's penchant for intelligent word play and earnest pop sensibilities. With a concept in play on the LP of looking back from the future, from another planet with the benefit and course of knowing how things turn out the LP. Above all Death On Mars is a set guitar anthems of the highest caliber, with a nods to both noise outfits like Drive Like Jehu as well as fuzz pop contemporaries like Ovlov. Milked has delivered one of the years best, an album that could precipitate high kicks in the living room and sing alongs in the ice cream aisle at 7-11 or so I'm told.