When I started to compile this list and reflect on the releases and events that shaped my 2019 the year was coming to an end and I for one couldn't have been happier about that. In full disclosure in the early stages of working on this piece I put a playlist together and named it 2019 – Go Fuck Yourself. A bit low brow but a title that accurately surmises my sentiment for those 365 days that occupied 2019. In addition to some personal challenges I was faced with last year the world continued to deliver heartbreaking blows with the deaths of two of my all time favorite artists, David Berman and Daniel Johnston, respectively. But, as I was often reminded in 2019 there is power and catharsis in music and sometimes a great song can change your day and perspective in under 3 minutes, or less in some cases. 2019 was an exceptionally strong year for music and brought both new releases from long standing favorites, indie legends and exciting new acts that captured my attention and provided the soundtrack to a year that is gladly in the rearview. This list could have easily been expanded to 40 albums if not more, however these 20 records are the ones that I turned to the most, connected with, played loudly in the car, on long runs in the woods, and forced upon my friends and loved ones. Let's try to see past the fact that It's already February, better late than never I suppose.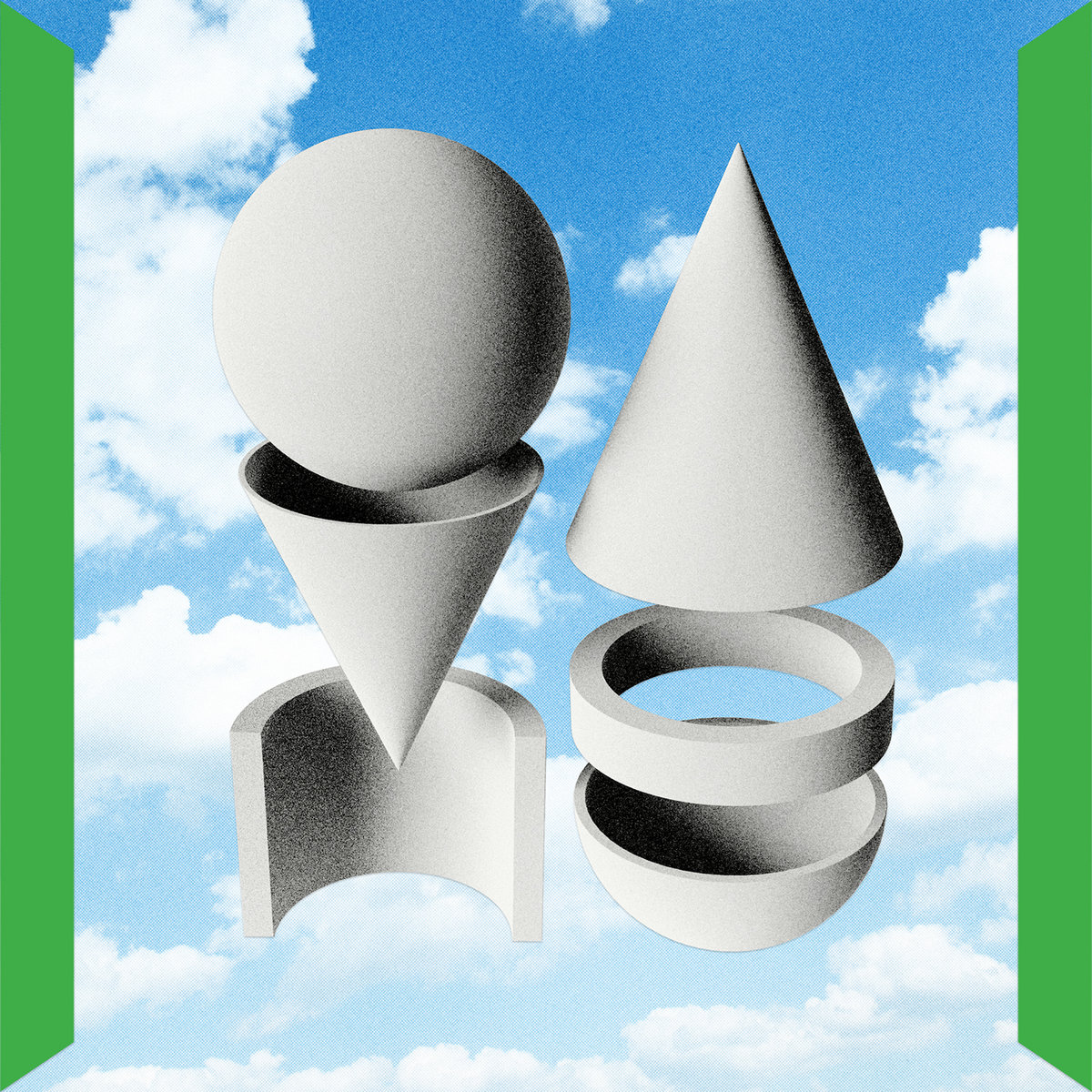 20. Gruff Rhys – Pang! (Rough Trade)
Former Super Furry Animals leader, Gruff Rhys follows 2018's Bablesberg with a magnificent album of pastoral chamber pop about the decaying state of the world sung entirely in Welsh with production assistance from South African electronic artist Muzi.
Bandcamp | Stream | Rough Trade Records

19 . The Black Watch – Magic Johnson (Atom Records)
The long running Los Angeles dream pop concern, The Black Watch issued yet another gem in a string of engaging, literate and infectious LP's with Magic Johnson. Not even my east coast pro Celtics bias could deny the strength of this album and shimmering pop sounds within.
18. Sneeze – Fin (Midnight Warewolf / Tor Johnson Records)
Boston grunge punks, Sneeze first popped onto my radar in 2011 and I've followed along closely over the past 9 years as they've released a remarkably consistent string of releases. Fin follows 2016's excellent Rot EP and finds the trio delivering there most varied and anthemic album to date.
Bandcamp | Stream | Tor Johnson Records | Midnight Warewolf Records
17. Peyton Pinkerton – Ex Tomorrow (Darla)
The former New Radiant Storm King, Pernice Brother, and Silver Jew, Peyton Pinkerton returned this year with what has turned out to be my favorite of his solo offerings. Ex-Tomorrow is filled with intelligent and exquisite guitar driven pop songs. What more could you possibly need?
16. FCKR JR – I'm Sorry Mom and Dad (Born Yesterday Records)
Late last summer Ben Grigg (Geronimo!, Whelpwisher, Future Biff) unveiled the full length debut from his latest project, the fantastically named FCKR JR. A staggering blend of shoegaze, ethereal guitar lines, and considerable pop hooks. Slippercore is real!
Bandcamp | Stream | Born Yesterday Records
15. Versus – Ex Voto (Ernest Jennings)
A very welcome return from a band I've admired since the early 90's. Versus deliver this new set with finesse and refinement of a band that's been at it for 3 decades but one that's not satisfied to rely on their past accomplishments. Ex Voto is an infections and arresting LP that finds it's creators sounding recharged and as vital as ever.
Bandcamp | Stream | Ernest Jenning Record Co.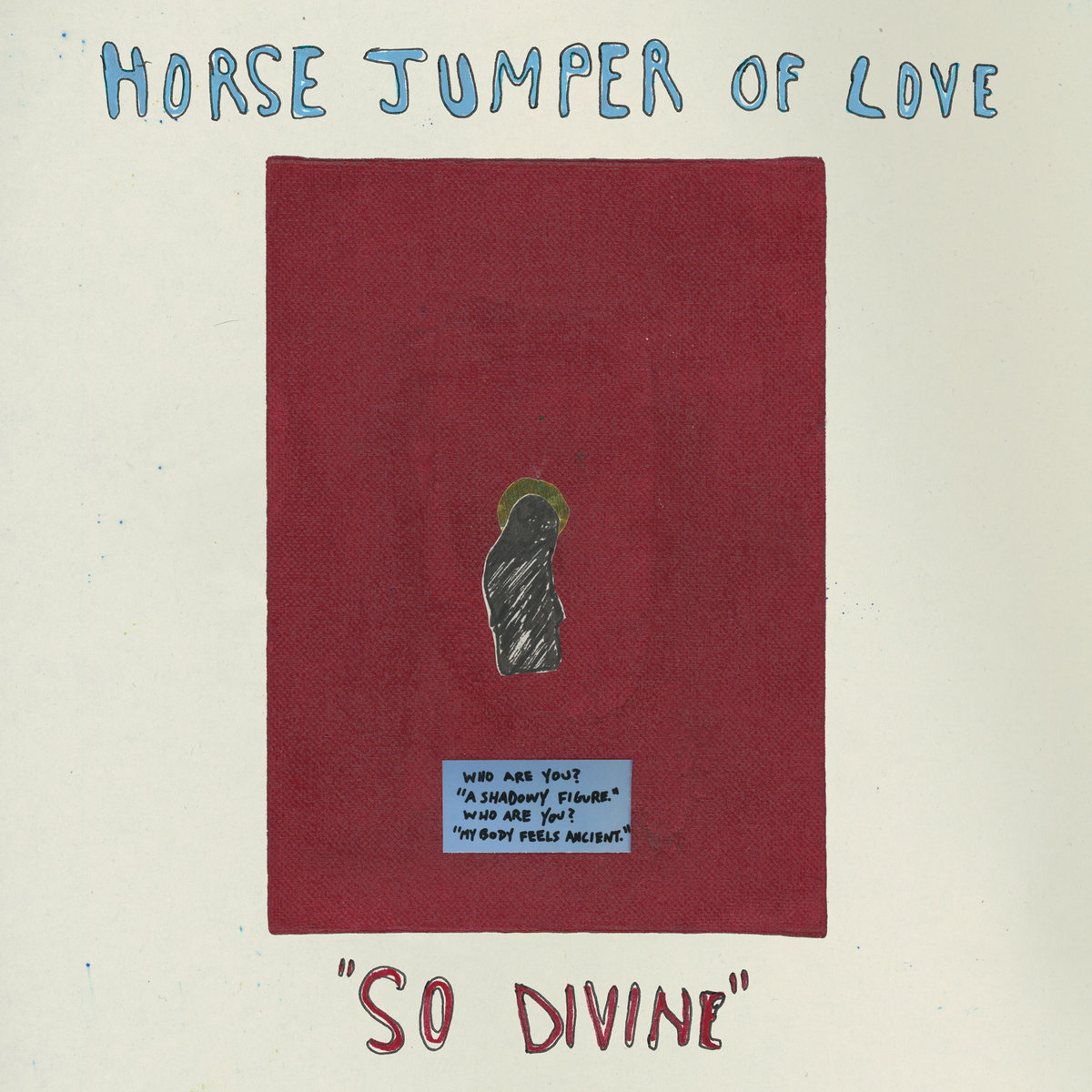 14. Horse Jumper of Love – So Divine (Run For Cover)
Boston's slowcore concern HJOL made the move to Run For Cover Records for their 2nd LP and found the band pushing their sound into exciting new directions with a blissful marriage of beauty, sadness, and noise.
Bandcamp | Stream | Run For Cover
13. Diiv – Deceiver (Captured Tracks)
On Deciever Zachary Cole Smith leads Diiv through their most accomplished song cycle to date, while adding a new density and a fresh coat of grime to the shoegazers sonic pallet, providing new vibrant texture to dark tales of addiction and recovery.
Bandcamp | Stream | Captured Tracks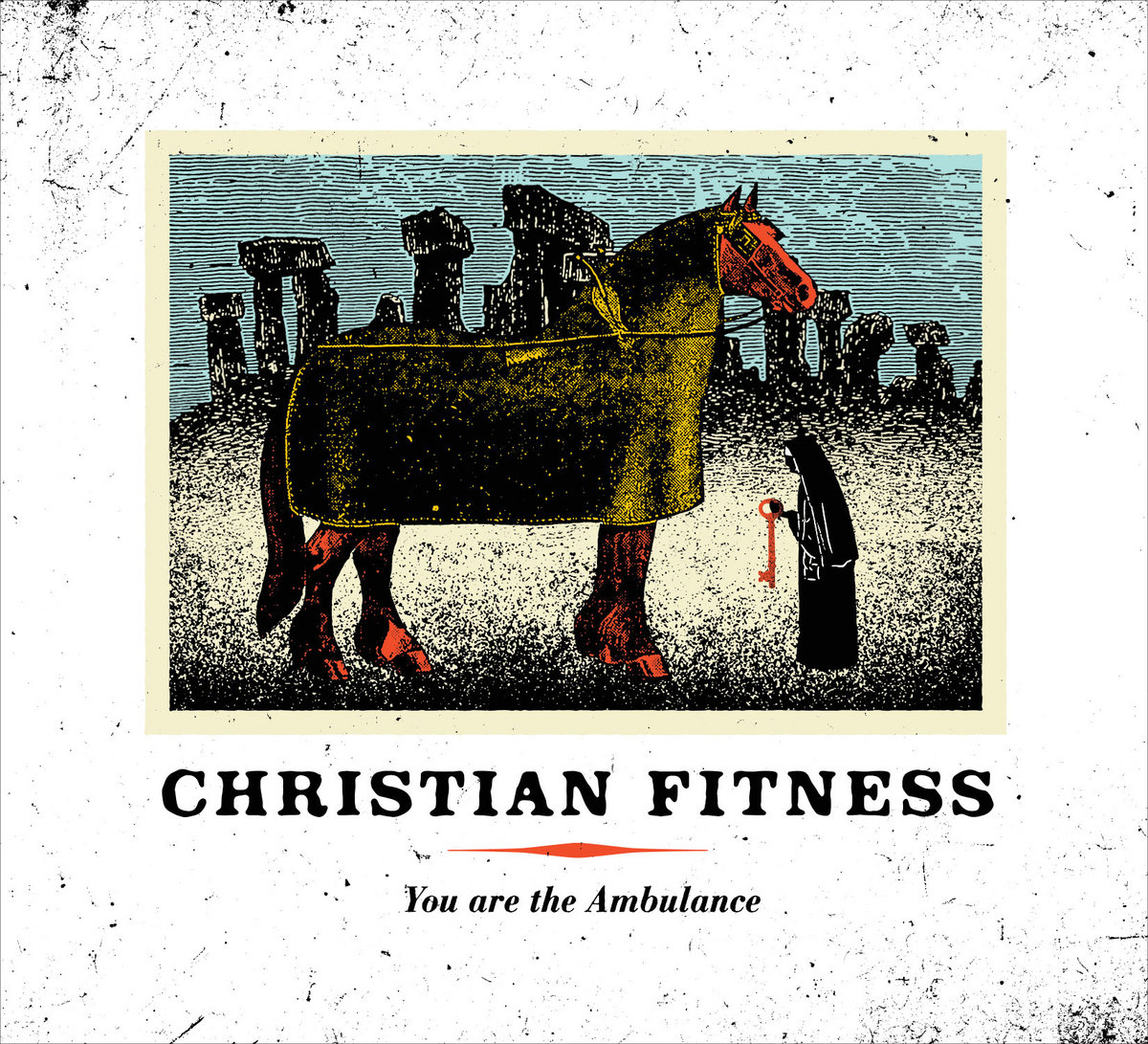 12. Christian Fitness – You Are The Ambulance (Self-Released) Cardiff's Andrew "Falco" Falkous delivered his sixth LP, under the moniker of Christian Fitness with You Are The Ambulance and further solidified himself as formidable songwriter and grade A noisemaker. Flippant post-punk anthems filled with razor sharp wit from the Mclusky/Future Of The Left fronter.
11. The Astounds – Ancient Flying Ghosts (1262936 Records DK) A new record from Dean Wells (Capstan Shafts) is cause for celebration especially when said album is as good as Ancient Flying Ghosts. 10 songs in under 20 minutes for an euphoric lo-fi blast and oh so many hooks!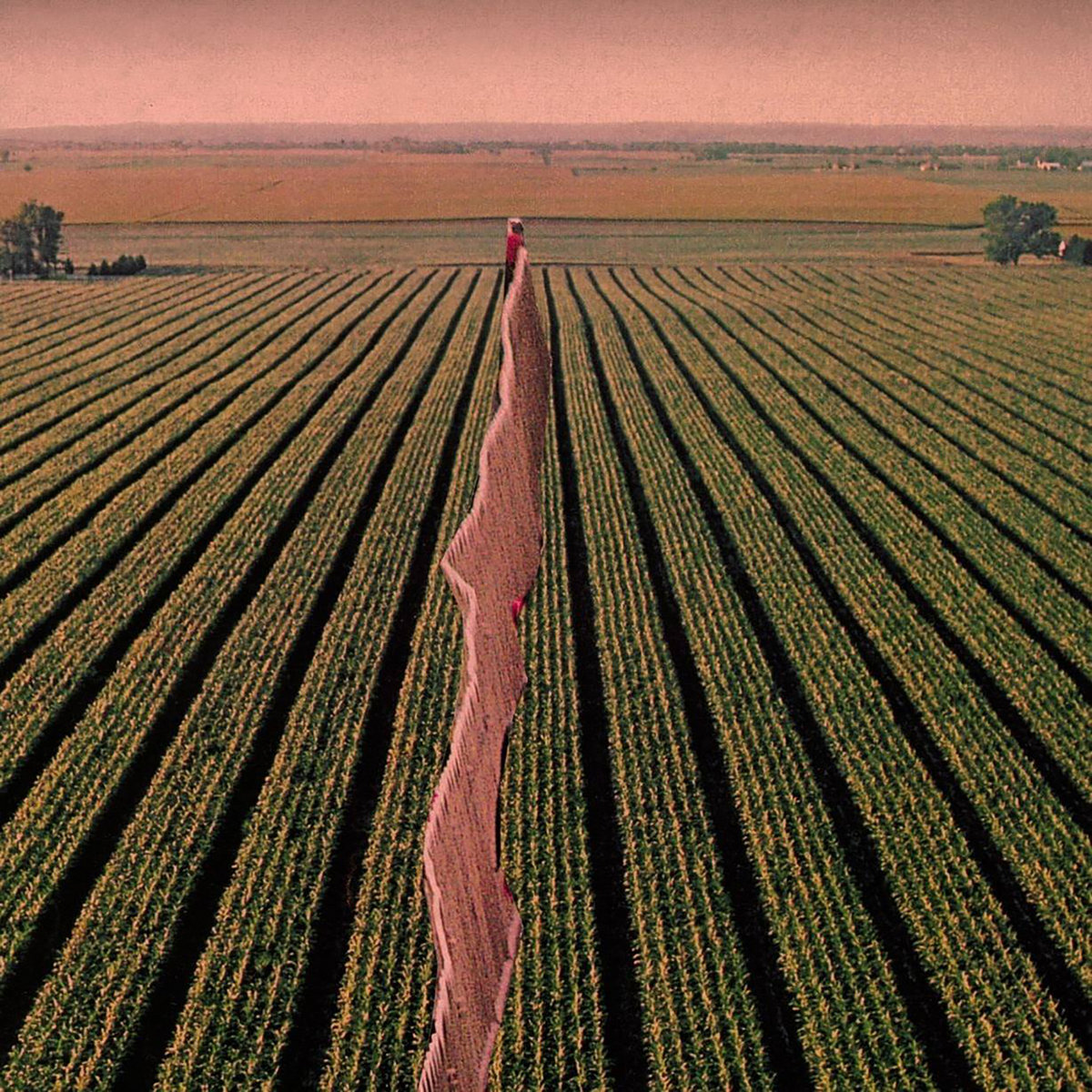 10. Possible Humans – Everybody Split (Trouble In Mind)
It took Melbourne's Possible Humans 7 years to release their debut full length, Everybody Split. After self -releasing the album in Australia Everybody Split saw wider release this summer courtesy of Trouble In Mind Records. Recalling the blissful jangle of early REM, The Clean, and The Feelies while distilling those influences into a unique and engaging debut LP.
Bandcamp | Stream | Trouble In Mind Records
9. J. Robbins – Un-Becoming (Dischord)
30 years deep into a remarkable career with bands like Jawbox, Goverment Issue, and Burning Airlines J. Robbins issued his first solo LP ripe with thoughtful and honest post-hardcore anthems.
8. Brat Curse – Brat Curse (Anyway Records)
Columbus OH' Brat Curse specialize in fuzzed drenched power pop and on their 2nd LP they deliver 12 infectious ear worms that seem to stick with me for days. This superb collection of concise and exhilarating mid-fi indie rock unveils a new favorite each and every visit.
Bandcamp | Stream |Anyway Records | Just Because Records
7. Smug Brothers – Serve A Thirsty Moon(Self Released)
Smug Brothers' creative force, Kyle Melton set up a home studio earlier this year and proceeded to record three new albums. Attic Harvest arrived in February then All Blur Spark was delivered in July, both of which are absolute gems and worthy of your attention. However, the material on Serve A Thirsty Moon seems like a step forward. A bit more anthemic, focused and affecting. This album has been in constant rotations since it's November release.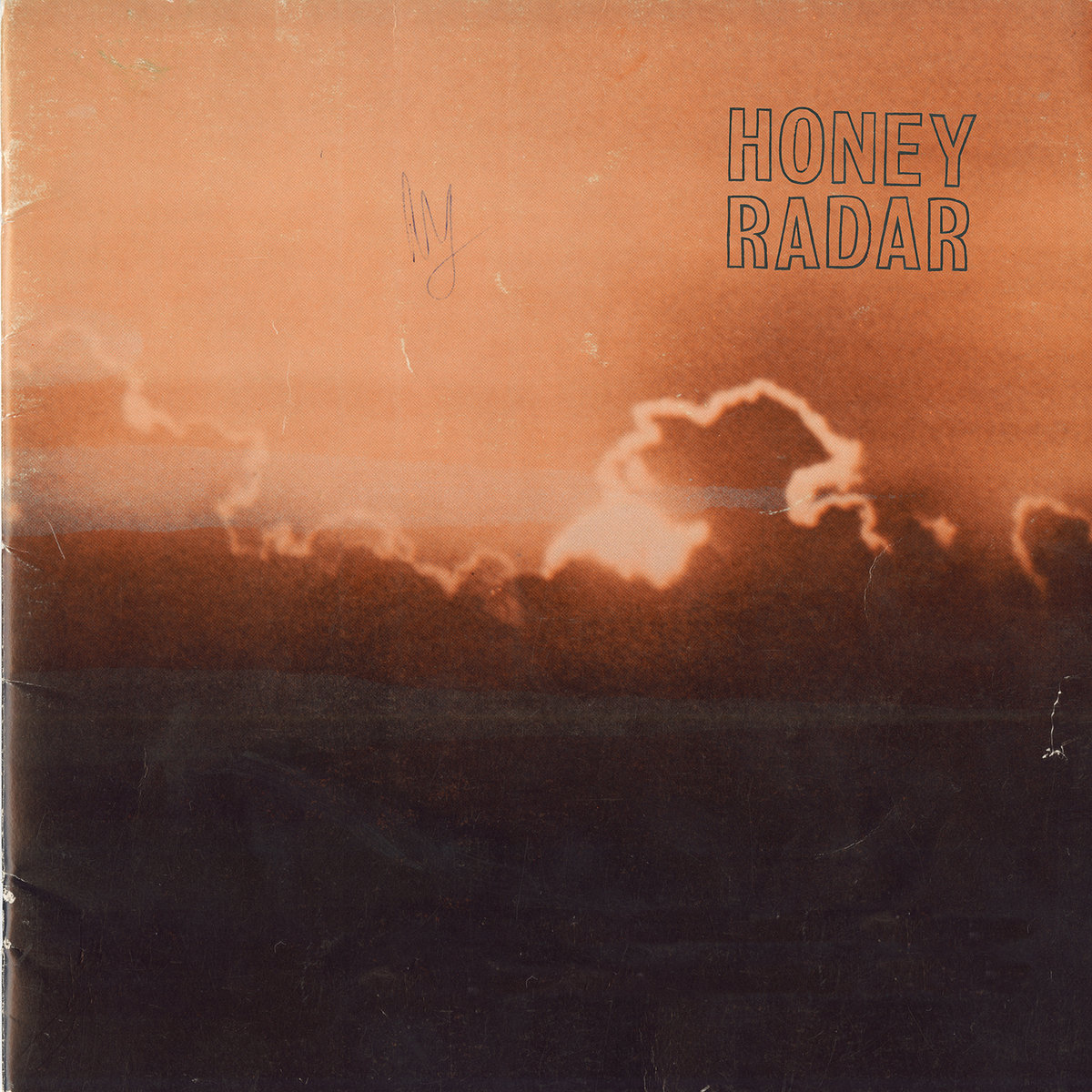 6. Honey Radar – Ruby Puff of Dust (What's Your Rapture?)
Philadelphia's Jason Henn and friends delivered yet another satisfying and timeless album of hook heavy lo-fi pop with Ruby Puff of Dust. The latest offering sounds like it could've been easily released at any point in the last 30 years but as luck would have it came to us this year with quantum sized hooks and sweet melodies under a thick layer of tape hiss and buzzing guitars.
Bandcamp | What's Your Rapture?
5. Pernice Brothers – Spread The Feeling (Ashmont Records)
September brought the 1st new album from Pernice Brothers in nearly a decade with the 11-track, Spread The Feeling. The album features appearances from past Pernice Brothers alum as well as a stunning collaboration with Neko Case, but what keep me reaching for this album over and over is an exceptional song cycle from Joe Pernice, chock full of beautiful lyricism and striking melodies.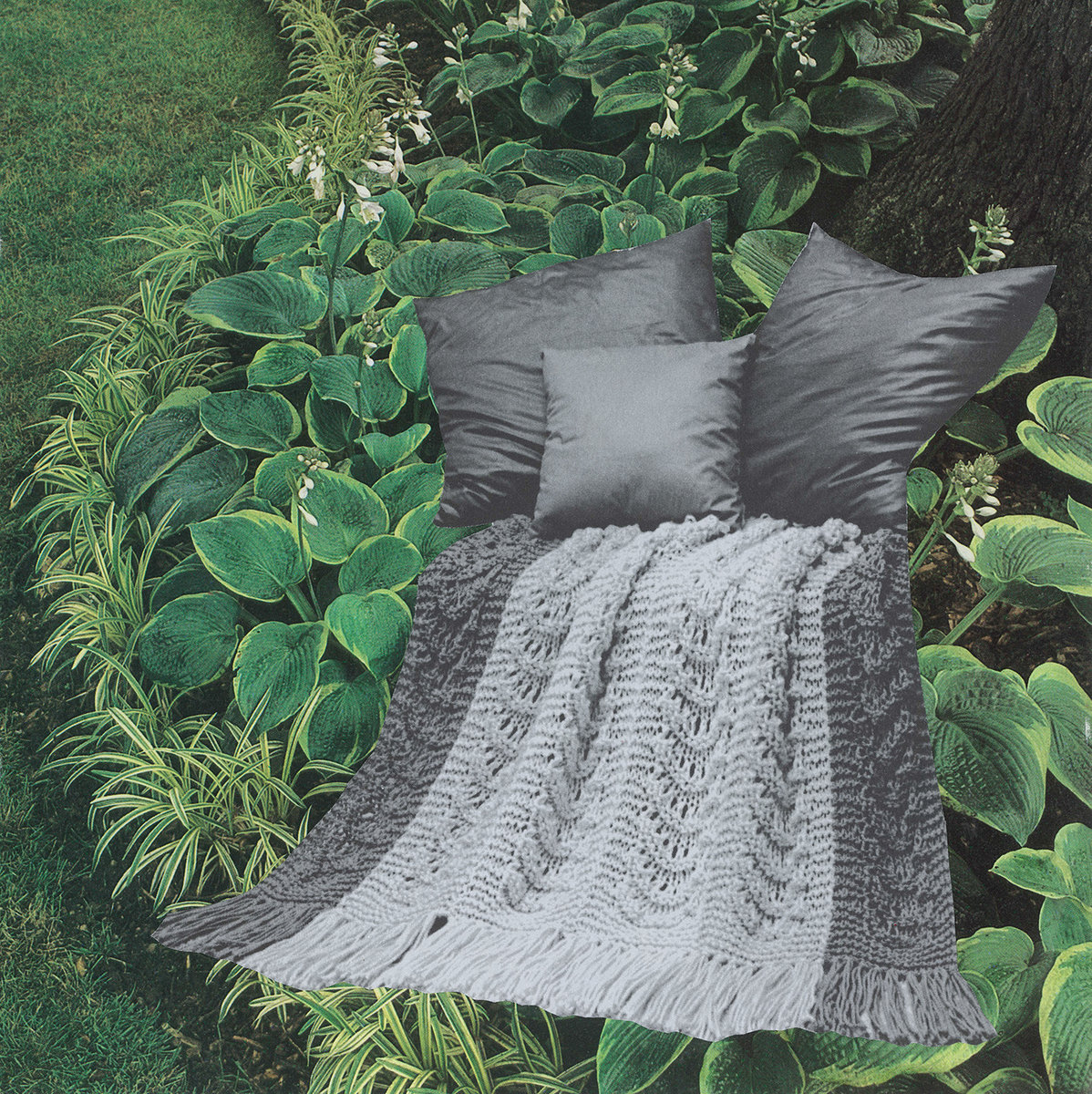 4. Pile – Green and Gray (Exploding In Sound)
For the past 12 years Boston's Pile have delivered 7 LP's of arresting post-punk while somehow upping the anti with each release. Green and Gray follows 2017 excellent A Hairshirt of Purpose and takes yet another step forward in the evolution of the band's sonic capabilities. Rick Maguire delivers a stunning song cycle throughout Green and Grey while leading Pile through a well-balanced album filled with jagged noise and striking melodies.
Bandcamp | Stream Exploding In Sound
3. Hallelujah The Hills – I Am You (Self-Released)
The three years it took for Hallelujah The Hills to follow up 2016's A Band Is Something To Figure Out was in fact well worth the wait. Who knew while Ryan Walsh was promoting his exemplary first novel, Astral Weeks: A Secret History Of 1968 he was also hard at work along with his band mates crafting Hallelujah The Hill's flawless new LP. I Am You contains quantum sized hooks, accomplished and varied instrumentation, as well as Walsh's greatest lyrical contributions to date. A masterful LP from start to finish.
2. Guided By Voices – Zeppelin Over China / Warp and Woof / Sweating The Plague (GBV Inc.)
2019 was the year a perennial favorite delivered 3 exquisite LP's in a 12 month span and provided the arduous task of picking a favorite. Zeppelin Over China is a 32 song monster and arguably the crowing achievement from Robert Pollard's most recent and technically proficient line up Guided By Voices. May I refer you to Your Lights Are Out? A personal favorite from an album choc full of life affirming rock songs.
Guided By Voices – Warp and Woof (GBV Inc.)
Compiling tracks released on 4 EP released between 2018-2019, Acid Rock, Umlaut Over The Ozone, 100 Doug's, and Wine Cork Stonhenge. If you think it's just another in the long line of Robert Pollard releases or an odds and sods collection you'd be dead wrong. Warp and Woof is a superb LP and one of Guided By Voices most varied and infectious albums in recent memory.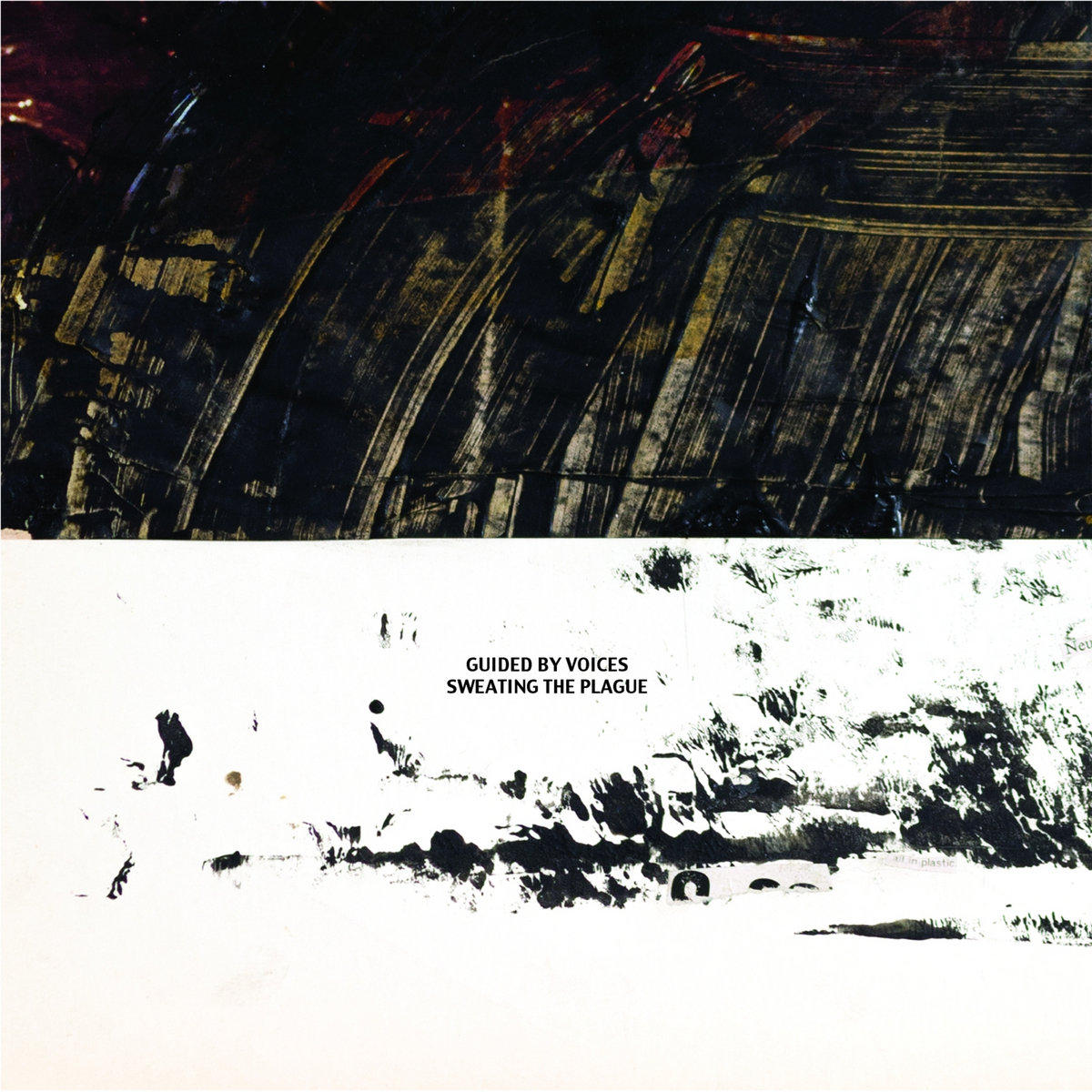 Guided By Voices – Sweating The Plague (GBV Inc.)
As I mentioned in a recent review Sweating The Plague contains some instant ear worms, but the tracks that really satisfy are the songs that reveal their greatness and subtle complexities over repeated listens. All three of the albums Guided By Voices released this year offered an overabundance of riches and each further proves Bob and this exemplary line up of musicians continue their hot streak but on Sweating The Plague, GBV goes all in on a menacing and gargantuan rock record that gets better with every visit.
Bandcamp |GBV.Inc ~ Rockathon Records |Stream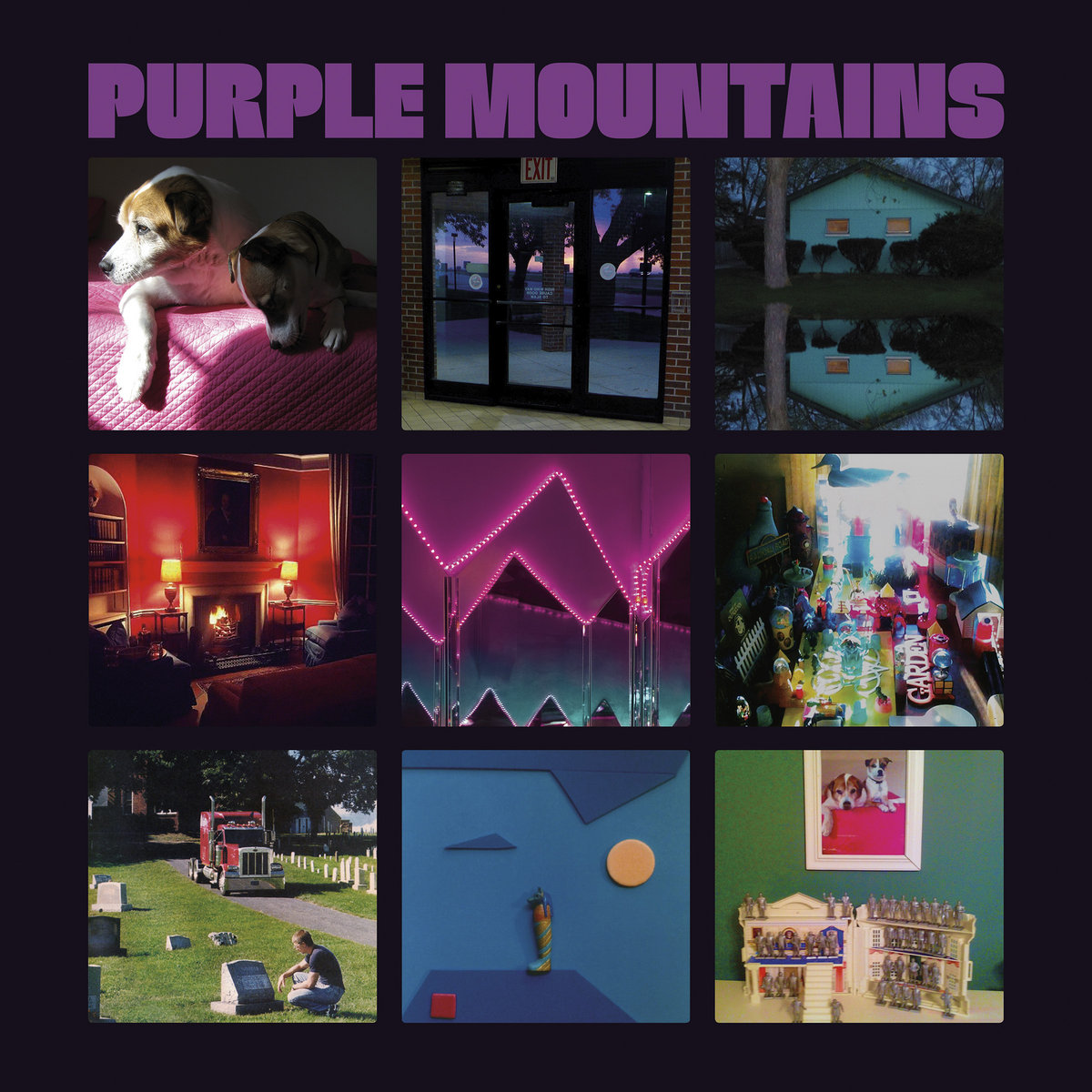 1. Purple Mountains – Purple Mountains (Drag City)
The fist time I heard this album it struck me to my core. Delivered in mid-July, Purple Mountains marked the return of David Berman after walking away from Silver Jews and music entirely in 2011. After David's tragic suicide in August it took me a lot of time to return to this devastating and beautiful record. These 10 songs are his final artistic statement and in the aftermath of his death they hold even more weight and insight into David's struggles. It's remarkable that he was able to pull this off while in the grasps of such debilitating demons. Purple Mountains is outright masterpiece and I don't throw that M word carelessly or often. In this case it's completely warranted, but I like many others would give it back in second to change the course of his tragic end. DCB Forever and ever.
Bandcamp |Drag City Records |Stream
Honorable Mention: Pavlov's Puss – Comfort Food | Halfsour – Sticky | Titus Andronicus – An Obelisk | The Gotobeds – Debt Begins at 30 | Kal Marks – Let The Shit House Burn Down Starflyer 59 – Young In My Head |Pedro The Lion – Phoenix | Mike Krol – Power Chords | Lud – Yellow House Trigger Cut – Buster | David Kilgour & The Heavy Eights – Bobbie's a Girl | Uranium Club – The Cosmo Cleaners